About Us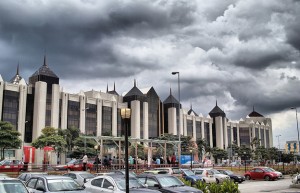 InternetNow Sdn Bhd started its business in 1999. Our focus primarily is on Research & Development in the Internet arena. We have helped primarily the SMEs (Small & Medium-sized Enterprises) in Malaysia to get on the Internet using our locally developed solutions since the evolution of the Internet from dial-ups, ISDN and now the broadband.
Our forte is empowering our clients with productive Internet and providing protection against Internet threats with powerful system softwares that are affordable and strong after sales service.
Our key personnels come from highly specialized background of software development in the areas of security and communications. InternetNow is built on the foundation of strong emphasis in software development. Continuing in this tradition, we hire the best programmers and system engineers to ensure the best quality from development to implementation and all the way to clients' applications.
Partnering with InternetNow ensures you a peaceful state of mind knowing that you are guaranteed of technically competent and customers' oriented service. Excellent technical support and customers'  satisfactions are our driving force.
Business 
Over 3000 corporate customers
Over 250 resellers nationwide (2000-2009)
Our subsidiary, K-Now Sdn Bhd, sole distributor Kaspersky Anti-virus Corporate Malaysia
Total of 50 staffs (2012)
Innovations Achievements
1st locally developed Windows Mail Server (2000)
1st locally developed Windows Proxy Server (2001)
1st locally developed Personal Firewall for Windows (2003)
1st locally developed VPNNow! Windows solution (2004)
Winner of PIKOM 2003 Innovation award
APMITTA Merit Award Best Software application 2000